Applied Filters
DJ HAPPENINGS
B&F
jesse rose
music
dj
woobar
event
riva starr
party
bali party
house
deep house
techno
stephen day
bali
party bali
anniversary
w hotel
w bali
BALI
BALI PARTY
WHOTELS
DEEP HOUSE
TECHNO
W BALI
w hotels
gotsome
double deer
indie
wbali
woobar bali
sunset
chill
tropical beats
international dj
lounge
tropical house
whotels
dance
pool party
summer party
free admission
free entry
hip hop
Jan 17
Patrice Bäumel
January 17 - January 18, 2019
10:00 pm - 4:00 am
Extra beats by Damian Saint & Cleave Martinez Learn More
January 17 - January 18, 2019
10:00 pm - 4:00 am
Patrice Bäumel
Patrice Bäumel is an internationally renowned Dj and producer currently living in Amsterdam. 2017 was Patrice's most successful year yet, the culmination of many years travelling the road, a positive change in lifestyle, lots more hard work, fun, and spreading the love. From being invited by Radio 1 to contribute to the esteemed Essential Mix series, to his Afterlife released single 'Glutes' being voted one of the biggest tracks of the year, 2017 was a year to remember for Patrice, and a sign of things to come...

Patrice is currently busy in the studio working on his eagerly anticipated follow ups for both Afterlife and Kompakt. After's 2016's prolific musical output which included the Balance compilation series, EPs on Correspondant and Speicher/Kompakt, plus remixes for Underworld and Depeche Mode. His musical footprint grew even larger in 2017 with releases on Crosstown Rebels, Anjunadeep, Kompakt and more, whilst continuing his growth as a DJ, performing every weekend to new fans around the world.

Patrice infuses his productions and DJ sets with an infectious energy and a sense of adventure, creating a sound that satisfies the mind as well as the body. He calls it 'techno music for grown-ups'. Trademark productions like 'Surge', 'Glutes' and 'Roar' and his remix of Cubicolour's 'Deep End Thrills' are perfect examples of that philosophy.
Jan 18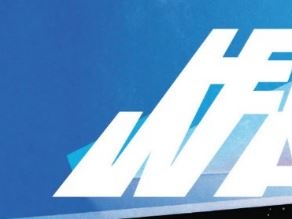 Heatwave
January 18 - January 19, 2019
10:00 am - 4:00 am
January 18 - January 19, 2019
10:00 am - 4:00 am
Heatwave
In its early days of discovering then partying on the islands best rooftops, this community of disco pushers, flash fixers, and wax junkies; slowly banded together to create the annual sacrament that is CALYPSO. Spreading its philosophy of island vibe ceremonials through regular parties and get-togethers.

The ultimate focus is creating the perfect texture for communal gathering through dance music; CALYPSO has collaborated their celebrations of good times with friends in local artist clans (LTD Edison), Jakarta party collective (Scrubs!), also International acts (Jonny Nash, Komodo, Taku Hirayama, Jonathan Kusuma, Yadin Moha and Justin Vandervolgen).

This January W Bali - Seminyak presents another Heatwave series feat DOCTORYEZ and KASIMYN.
Don't miss this series!
Jan 24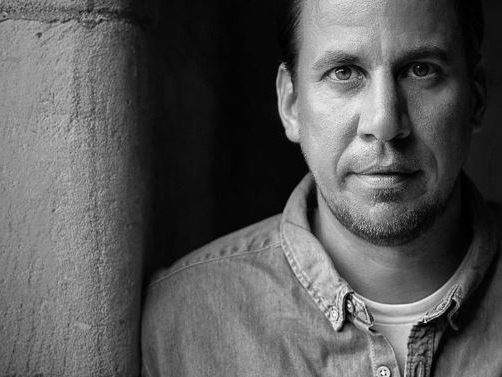 Oliver Koletzki
January 24 - January 25, 2019
10:00 pm - 4:00 am
Extra beats by Raff Track & Damian Saint Learn More
January 24 - January 25, 2019
10:00 pm - 4:00 am
Oliver Koletzki
Oliver Koletzki is a producer and DJ in the genres of electronic dance, hip-hop, pop, and house. He rose to international fame with his track "Der Mückenschwarm" (meaning the mosquito swarm), which appeared on the Cocoon Recordings label. Many DJs played his track and thus introduced Koletzki to the charts. "Der Mückenschwarm" was remixed and covered by artists such as Pig & Dan and Dominik Eulberg, which led to worldwide bookings and further releases, notably on Martin Eyerer's Kling Klong. Koletzki founded his own label, Stil vor Talent (Style over Talent) in September 2005.
His debut album, Get Wasted, was released in 2007, followed by Großstadtmärchen in 2009, the most successful Lovestoned in 2010 with singer Fran, followed by the third album, Großstadtmärchen 2 which was released in 2012 and entered the German charts at number 19. In 2013, Stil vor Talent introduced a compilation series titled Schneeweiß. Named after a popular Berlin restaurant, the albums' tracks were compiled by Koletzki with the eatery's patrons in mind.
Koletzki's fourth solo studio album, I Am OK, appeared in 2014, and also hit the German album charts. In 2016, Koletzki celebrated his label's ten-year anniversary with the compilation 10 Years Stil vor Talent. The following year, he returned with his fifth solo release, The Arc of Tension, and also curated another volume of the Schneeweiß series.